# Engaging lifestyle website design
The Doctor's Kitchen
Delicious design: bringing healthy recipes to a wider audience
Dr Rupy Aujla created The Doctor's Kitchen to share his passion for improving health by eating well. He required a vibrant website to inspire and expand his following, and to promote his research-based recipes and advice. Our lifestyle website design captures The Doctor's brand and provides a hub for engaging content, an online course, plus information on his books, events and media appearances.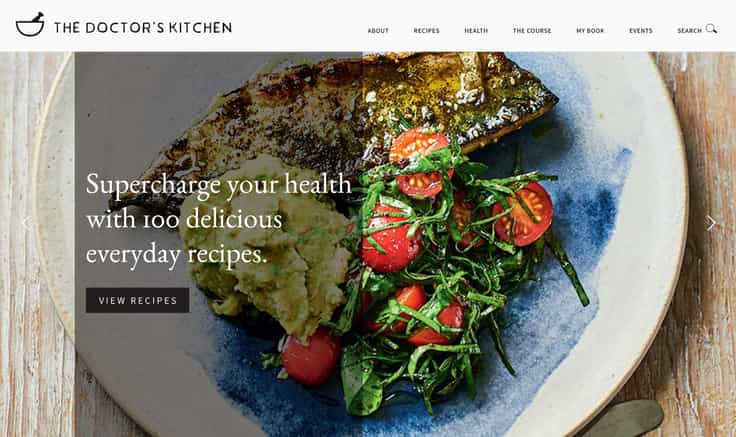 We created a look and feel that's clean and minimalist. This allows the colourful imagery of the recipes and products to take the lead. Large, full-screen imagery – using stylish photography provided by the client – creates real impact and tempts users to explore the rich content and advice. A key objective was to build The Doctor's following – therefore priority was given to encouraging users to connect on social media or to join The Doctor's community.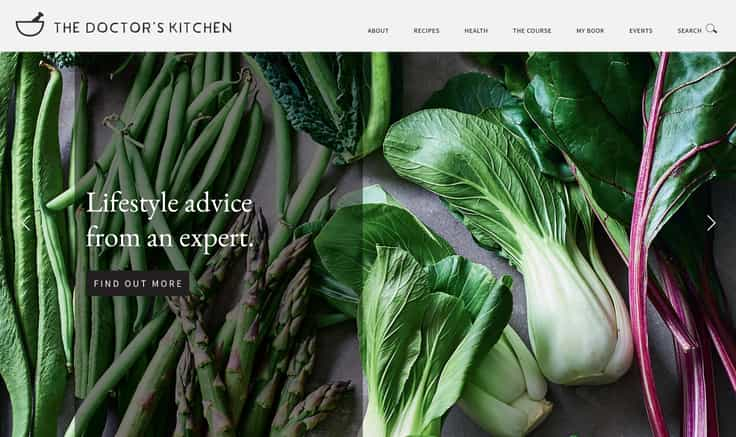 What our client said
Fantastic service from these guys. They have a brilliant work ethic, they are punctual, honest and I've loved working with them. I cannot recommend them enough.
Dr Rupy Aujla // The Doctor's Kitchen