# Thai restaurant website design
Rosa's Thai Café
The taste of success: bringing Rosa's digital brand to life
Rosa's Thai Café – a London-based restaurant chain – required a user-led, engaging restaurant website to support and enhance their rapidly expanding brand.
We created an agile restaurant website that allows the Rosa's team to create content quickly and easily as their business evolves.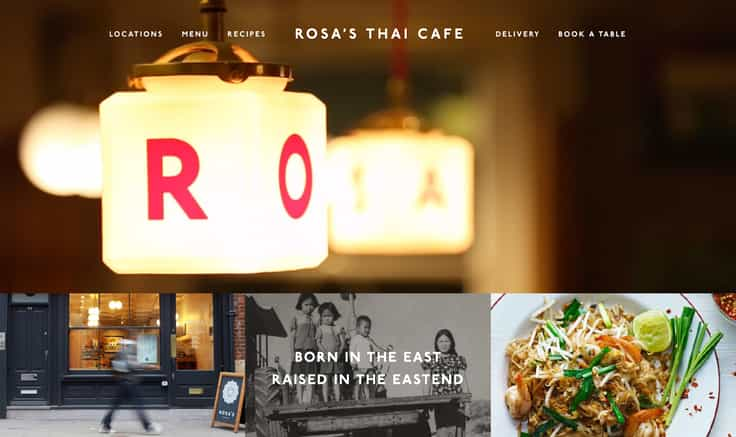 We created a restaurant website that reflects the warm, welcoming feel that's central to the Rosa's experience. Video is used creatively on the home page to convey this message – enticing potential customers to join in the fun.
A simple, elegant design highlights the mouth-watering imagery. The design approach on the menu and recipe pages has saved both time and money for Rosa's, as staff can update content quickly and easily.
What our client said
A fantastic service from Union 10. Our customers are loving our new website. Excellent job!
Punky Patra-Yanan // Rosa's Thai Café
A responsive design was crucial as a high proportion of Rosa's customers use mobile to locate restaurants and make their reservations.
The locations page offers key user information at a glance – plus Rosa's staff can add new locations easily as the chain expands.
Building a community was a key objective for this project. By offering engaging content, such as recipes, Rosa's are creating long-term connections with their customers. We customised WordPress to ensure adding new content and recipes is simple in the future.