McMullen
Design that's good enough to eat: on-brand, enticing restaurant menus
McMullen is a heritage brewery, founded in 1827. Today, over 180 bars and restaurants are part of the 'McMullen family' – each with its own unique personality and sub-brand.
Working closely with McMullen, we've created restaurant menu designs for key sub-brands such as: Baroosh and Chicken and Grill Pubs as well as for landmark London establishments such Soho's Spice of Life and the Nags Head in Covent Garden.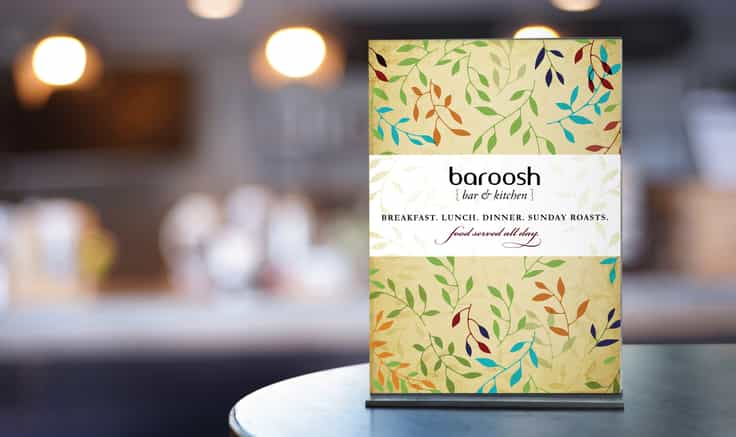 Each restaurant presented a different brief. By understanding the character of each location, we created restaurant menu designs that enhance and reflect the surrounding environment – as well as appealing to customers.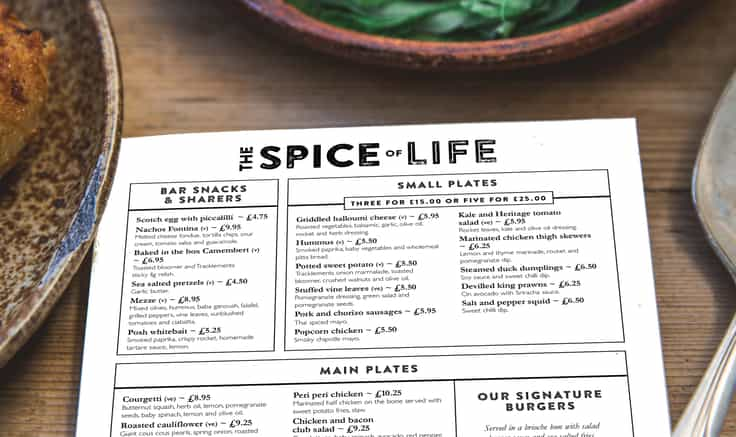 03
Food and beverage design
McMullen enjoy innovation and like to be at the forefront of design trends. Our designs had to be distinctive and bold, but also had to convey information in a clear, yet enticing way.
Our approach was tailored to each sub-brand
Baroosh has five beautiful venues, designed by renowned hospitality and leisure designer, Philip Harrison. We developed seasonal restaurant menu designs that reflect Baroosh's sophisticated brand.
For the Baroosh Christmas menu design, we combined subtle seasonal elements with Baroosh's elegant typography to create an effect that's both festive and stylish.
The menu was A3 size, folded to DL. As well as communicating a choice of three menus, we also had to include clear instructions on booking and pre-ordering. Our end design provided a succinct, yet stylish menu that was easy for customers to complete, with just right amount of Christmas sparkle.
For McMullen, we also managed the entire print process – keeping a close eye on every last detail. Often, clients in the restaurant sector simply don't have time to source competitive print quotes, review samples and to check (and re-check) print proofs! We're very happy to take care of all on their behalf to ensure a high-quality end result.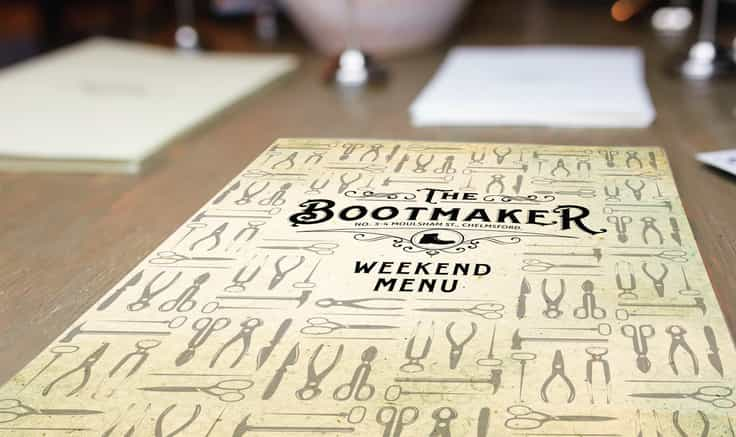 Other restaurant menu designs for McMullen include their Chicken and Grill pubs, and character establishments such as The Spice of Life in Soho and the Nags Head in Covent Garden.
As well as developing menu designs, our work with McMullen also included restaurant branding, event brochures, loyalty cards and campaign posters.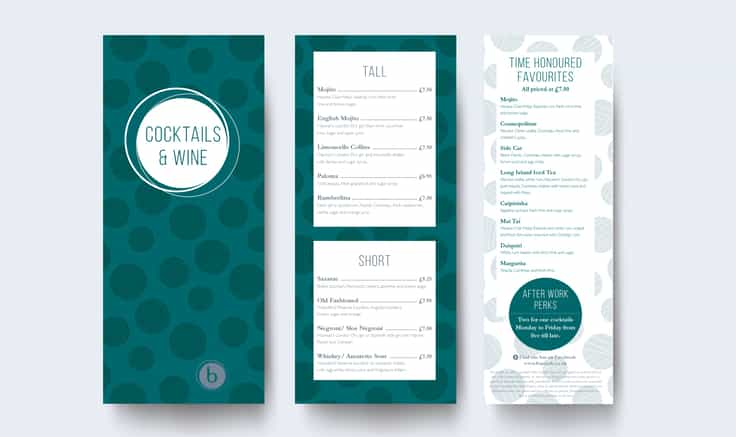 ---
Date Completed // 2016 — 2018
---