# Hotel and restaurant branding design
Stratton House
Hospitality at its finest: 5-star rebrand, website and print for an independent hotel
Stratton House Hotel is a landmark hotel set in the heart of Biggleswade, Bedfordshire. Built in the 17th century, the hotel is full of character and steeped in history – offering guests and diners a classical yet unique experience.
Throughout the years, Stratton House Hotel has been through multiple makeovers, and 2020 was no exception. Taken over by Sonia and Fiyaz at the end of 2019, this has arguably been one of the hotel's finest transformations in recent years.
Their vision was to maintain the distinctive and characterful timber-framed building and interior features, but to revive the facilities within, injecting new life into the bar, restaurant, hotel and private function rooms. They have created a perfect setting for delicious dining, a luxury hotel experience, conferences, memorable weddings, and other family-focused events.
Our brief was to refine the 'inherited' branding so that it better reflected this new and improved version of Stratton House – and to help Sonia and Fiyaz communicate this new brand identity, both in their local community and to a wider audience.
They also wanted our help to improve the look, feel and functionality of their website and social media platforms, through consistent branding and more sophisticated visual imagery.
Finally, they needed a selection of print-based materials designed, including new menus and promotional flyers, to further extend and promote the hotel and restaurant's brand identity.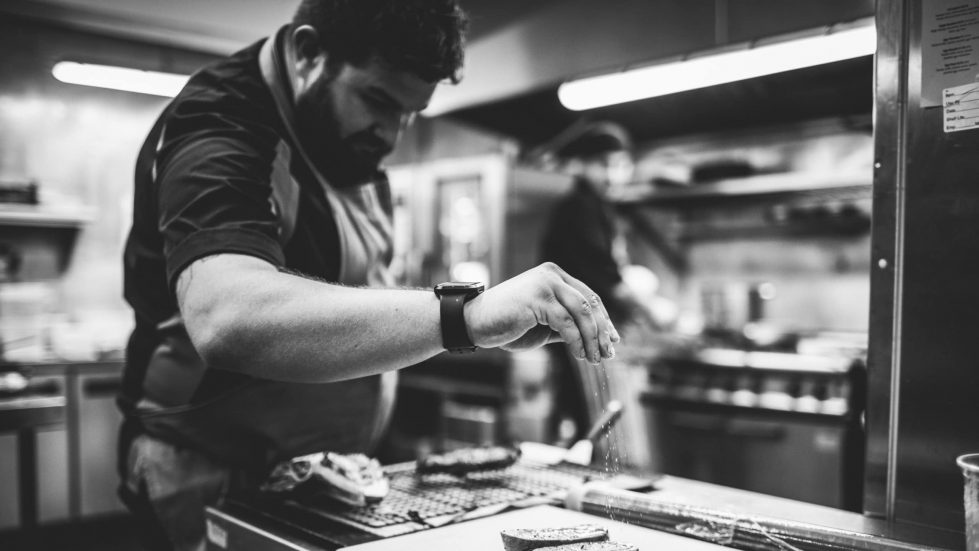 02
rebrand / brand identity
We always take the time to learn about our clients' brand, their story, and their business – so we can offer a personalised approach to rebranding, tailored exclusively to their specific needs.
Using our experience in restaurant branding, we worked in close collaboration with Sonia and Fiyaz to develop a new brand identity, unique to the hotel and restaurant scene, that would help them stand out from the crowd.
As a logo is the foundation of any brand identity, we began the process there, producing three initial design concepts.
The existing logo for Stratton House featured a line drawing of the hotel building, which Sonia and Fiyaz were keen to keep, but with an added injection of character and style to give it a more contemporary feel. We opted for a looser pen and ink illustration, which we were able to create in-house at Union 10.
We also freshened up their typography with a more textured font and introduced a fresher colour palette. We chose an autumnal colour palette taking inspiration from the rich, classic tones of the 1950s and modern Scandinavian interior design, which uses a wide range of brown tones and natural materials to create an earthy, calming, and contemporary look and feel.
While brown is often perceived as a neutral colour, when used in the right context it can be a stunningly elegant option – and here it helps to convey the warm, welcoming atmosphere that Sonia and Fiyaz have so successfully established. It has also been proven to stimulate the appetite, which makes it a serious contender for any restaurant branding design!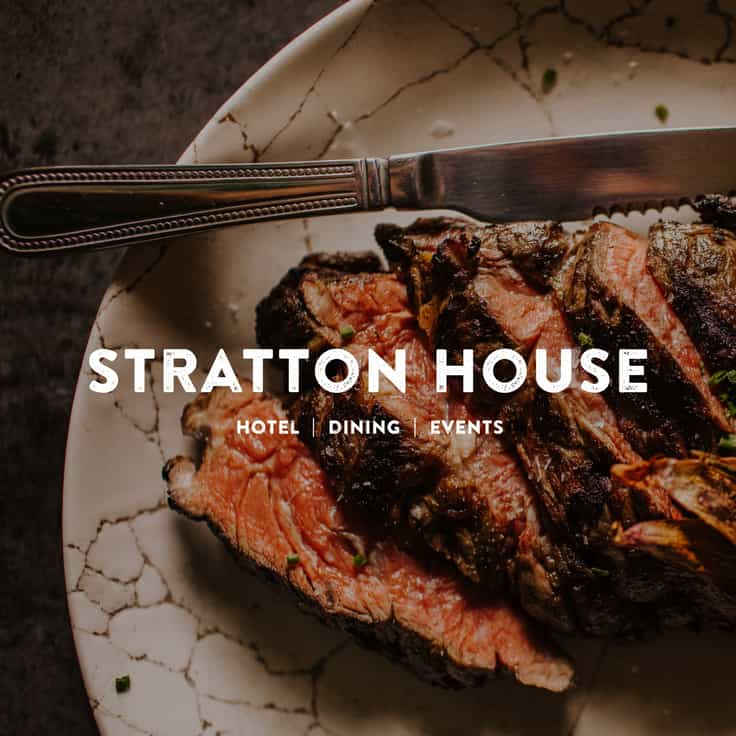 At Union 10, not only do we like using brand guidelines, but we love creating them too!
They are a key tool to help ensure a cohesive and consistent styling for your company across all online and offline channels, regardless of the size of your business. We know from experience that having strong and consistent branding, through brand guidelines, will help to create a strong brand personality, which, in turn, will build your brand value.
With every branding project, we always deliver a set of clear brand guidelines, to ensure consistent use of the brand, and to allow for building brand recognition in the future. For Stratton House, guidelines included detailing font families, colour palettes (primary and secondary), logo designs, notes on brand tone and usage instructions.
By implementing our brand guidelines, it is easier for clients to continue to maintain the quality and integrity of their brand's image now and well into the future.
04
Website and social media platforms
The hotel already had an existing website and Facebook business page, which Sonia and Fiyaz intend to redesign and develop in the future. However, in the short-term, they asked us to focus on improving the functionality of the current site, and injecting some life into its visual presentation to create a more elegant and appealing look and feel.
We pride ourselves on providing our clients with solutions, and are flexible and thorough when looking for ways and compromises to get them on the right track – always with their long-term goals in mind.
In this instance, we focused on developments that would save the Stratton House team time and money in the future. By far the easiest option was to rebuild the site from scratch so that we knew the coding was pure and correct, ready for future redesign and development. We built the site to be fully responsive, so it now works effectively across all devices: mobile, tablet and desktop.
To improve the overall appearance of the site we commissioned talented photographer, Binky Nixon, to capture images of the hotel's new menu, refurbished interior and team of staff in action – to be used across the website, Facebook page and print-based materials. Union 10 directed the shoot and can report, first-hand, that the food being created by new Head Chef, Will, is simply amazing – it's such a tough job sometimes!
Everyone was blown away by the quality of the photographs, and adding these new stunning shots to the website has completely lifted the look and feel, adding a whole new dimension. It now gives customers a real insight into the full Stratton House Hotel transformation – in addition to perfectly advertising their restaurant's vibrant,
To successfully rebrand Stratton House, we were aware that digital marketing would play a key role in the process, to promote and publicise their new identity. Part of our background research revealed that over 1 billion restaurant visits by consumers are influenced by online marketing (Monetate, 2019), and online hotel bookings make up over 60% of all bookings (Forbes Agency, 2019) – so it was clearly essential for Stratton House to establish a strong online presence.
Following the website rebuild, we were able to extend and apply the new branding and imagery to their Facebook page – their main social media channel. We also provided the photography images in the right formats, so they can regularly share and promote the hotel with their followers, including their mouth-watering dishes, recipes and latest innovations.
With over 20 years' experience in providing print work for clients – including retail, pharma and restaurants – we understand how important it is to have creative, well-targeted print materials that give a clear message, and really help people to engage with your brand.
For Stratton House, we designed a set of templates for their menus, including summer and winter seasons, and the Christmas menu. The designs incorporate the vibrant colours and fonts from the new branding. We also provided branded promotional pieces, including an A5 flyer and poster to promote their 'Big Weekend' during a difficult summer of COVID.
In this case, we supplied the artwork files and the client arranged the print. However, if clients prefer, we can source printers and print quotes, review samples, and check print proofs – as we appreciate clients don't always have the time or knowledge needed to manage this process themselves. In addition to managing the entire print process, we will also supply digital versions of the printed pieces so they can be shared online.
We have extensive experience in the restaurant industry from restaurant branding design, web design and SEO, to menu design, business stationery, and packaging. Our approach is tailor-made to suit each client's individual needs and priorities.
Contact us to find out more about how we can help you, and to receive a free quote .
---
Date Completed // August 2020
---