# Restaurant A Board & Poster Design
Baroosh
Creative campaigning: restaurant poster designs that 'pop'
To thrive in a competitive market, the Baroosh chain of restaurants and bars continually seek creative ways to stand out.
Working with McMullen – owners of Baroosh – we developed a series of engaging restaurant poster campaigns, designed to retain their existing customers and to entice new business.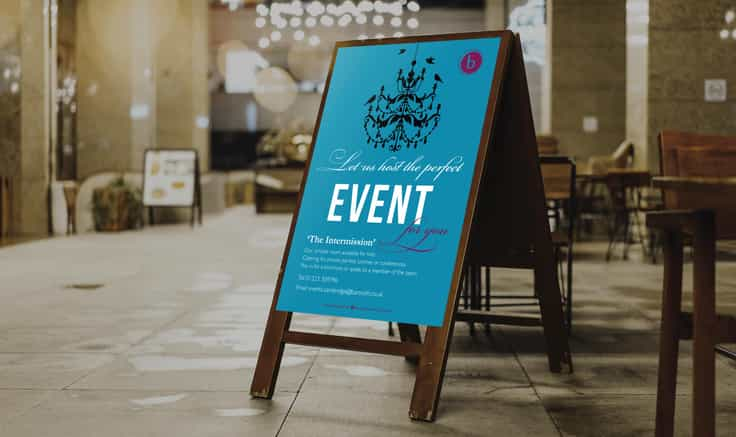 02
Poster designs that 'pop'
Our designs had to retain Baroosh's stylish look and feel, whilst also delivering enough 'pop' to capture the attention of potential customers and inspiring them to act.
Working over a period of 12-months, we covered multiple campaigns and promotions. Each restaurant poster was A-frame in format – big enough to pack a punch – but relatively limited in terms of written content.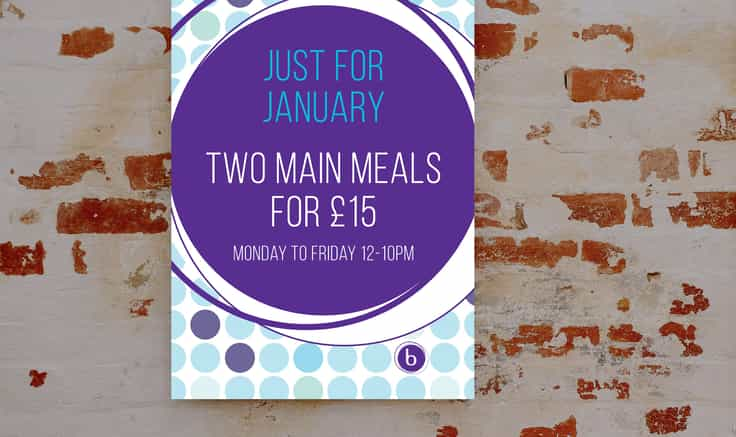 Our restaurant poster designs use Baroosh fonts creatively; the elaborate, flowing Bickham Script Pro sets a stylish tone and the punchy Bebas Neue font is used to communicate information with clarity and appeal.
We sourced high quality imagery, combining mouth-watering food and beverage shots with more stylistic options – often mirroring a specific seasonal menu design.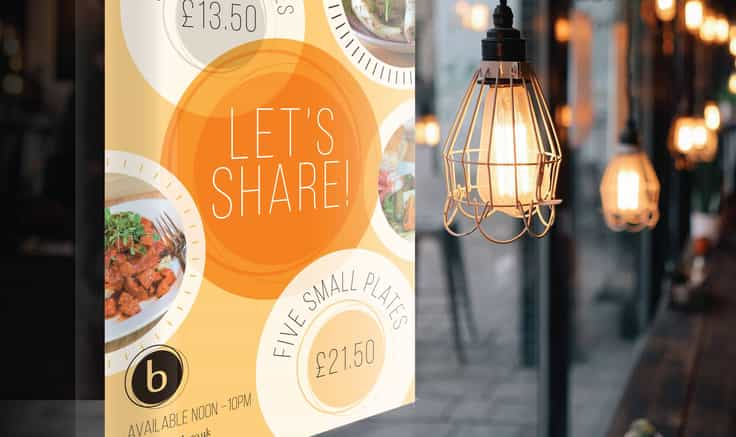 What our client said
I highly recommend Union 10 Design if you're looking for a team who are happy to work closely with the client and are great at keeping a fluid line of communication throughout a project, which is much appreciated when multiple concept designs are being developed simultaneously. Definitely a design agency to rely on.
Daniella Robins // McMullen
For each restaurant poster, we focused on a clear offer and call to action. This made each promotion easy to grasp for customers at-a-glance.
Across all projects, we managed the print process, ensuring delivery timescales to each Baroosh venue allowed plenty of time for staff to prepare for each campaign.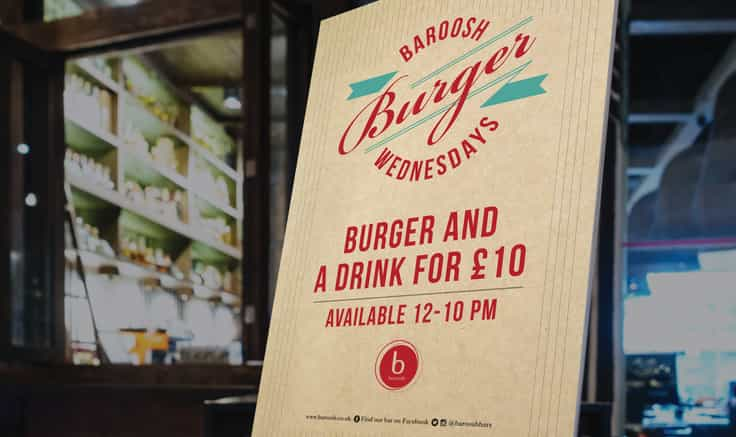 Baroosh's poster campaigns are just one aspect of our work in the restaurant sector – where we've helped a diverse collection of clients to launch and develop their businesses. Our work with McMullen encompasses multiple restaurants and bars – all part of the McMullen family. From menu design projects, through to developing restaurant brands that capture exactly what makes a business unique – we've produced creative ideas and captivating designs time and time again.