# law firm website design
Legal Services Board
A website designed and built to comply with accessibility standards
When designing for the legal industry, it is crucial to convey trust and credibility. As with any law firm website design project, good end-to-end User-Experience (UX) is vital. The site must look clean and professional and be easy to navigate. For the Legal Services Board, we were briefed to design and develop a website that didn't just hint towards UX, but that complied with digital accessibility standards, meeting level AA of the Web Content Accessibility Guidelines (WCAG 2.1)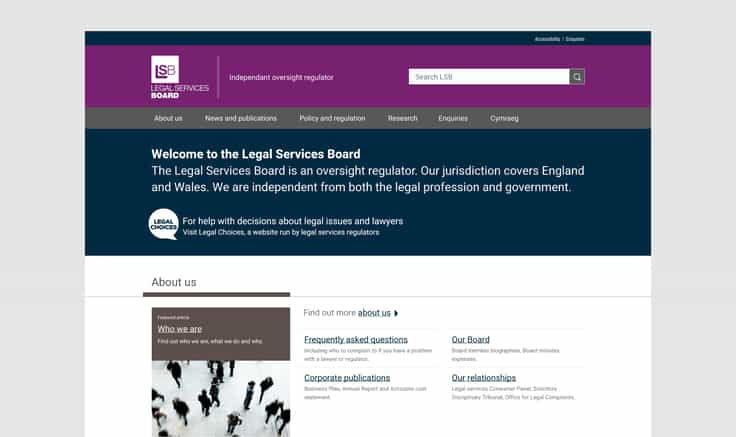 Accessibility standards are set to ensure your website can be used by as many people as possible, including those with disabilities. Visual impairment, someone's ability to work a computer or mobile device, even the browser they are using to access the site are all components to be considered.
For law firm website design, accessibility is an important subject to think about. If you are in the legal profession would like help with your website design or brand identity, please get in touch.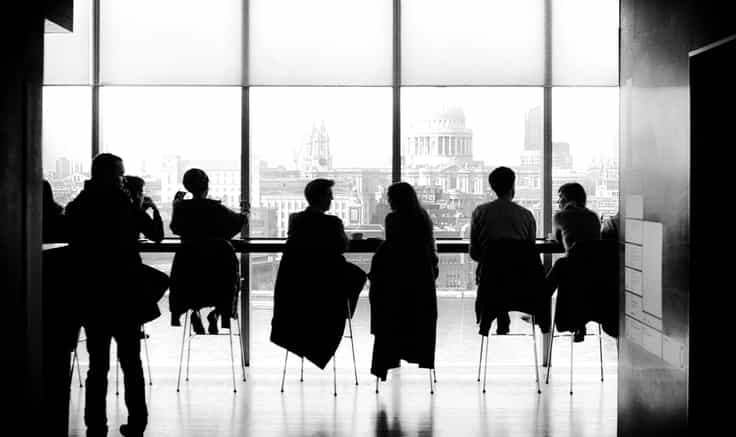 To comply with accessibility standards, you must consider accessibility within all aspects of the website design from the ground up.
The colour palette must provide enough contrast to provide clear legibility for people with visual impairments.
The page layout and tagging must be optimised for screen readers, so blind people can still access the site. Considering forms, images, video and heading structure.
Use ARIA landmarks and other assistive technology indicators where appropriate.
Make sure the site is keyboard-friendly, for people with motor skills/physical disabilities. When tabbing through the content, it must be obvious where the user is on the page. The user must be able to change text size to make it easier to read.
Factors such as these shaped the design structure for this project, giving the site a very clean and precise style, with functionality and accessibility in mind.