Oyster IMS
Consistency is key: evolving a cohesive, engaging brand
Oyster IMS are information management and governance experts. In the lead up to the Data Protection Act 2018, supporting clients with GDPR implementation was a key area for their business.
Initially, we created a mini-site to support their GDPR customers. We were invited back for a brand development project, that transformed their main website and has scope to extend across all marketing channels.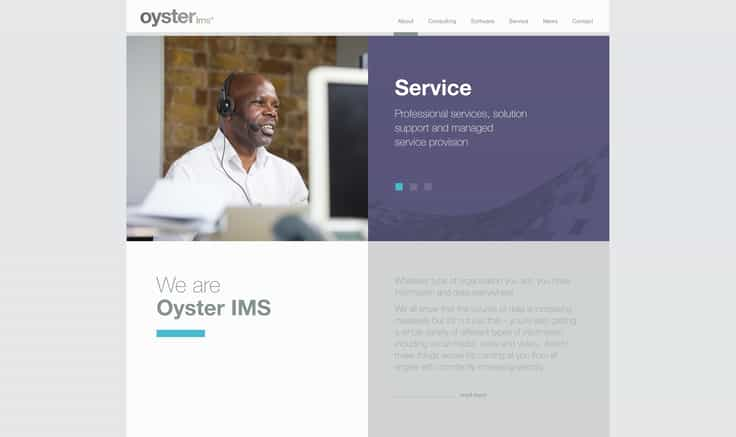 Starting with just a logo, we created a clear brand identity for Oyster IMS – to deliver consistent branding across digital and print, to build recognition over time.
Before embarking on our design for the main Oyster IMS website, we created brand guidelines to define fonts, photography style, iconography and a brand palette.
With clear guidelines in place, we could ensure that our web design would easily extend across social media and print items such as brochures, display banners and business cards in the future.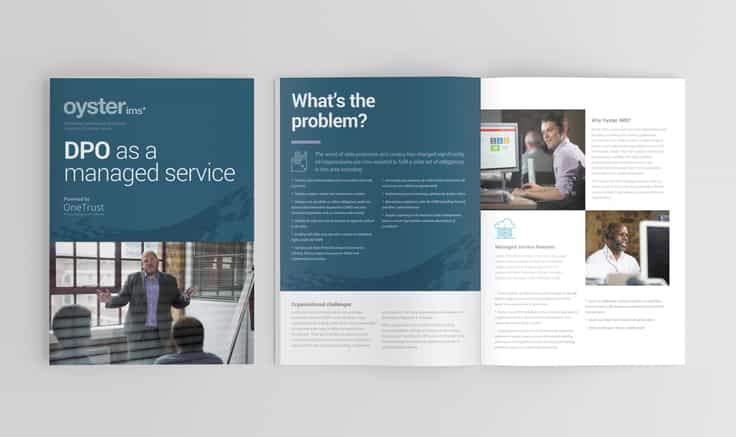 What our client said
A short note to say thank you for the superb work you have done in developing www.oyster-ims.com. It is a website that I am extremely proud of and it represents our business in exactly the way I'd hoped it would.
Josef Elliott // Managing Director Oyster IMS
03
Photography with purpose
Oyster IMS is a consultancy-led business, so it was important to show the people at the heart of the company. We wanted the website to offer 'a window into the company' to highlight the approachable team and their professional expertise.
To achieve this, we planned and delivered a targeted, efficient photo shoot. We provided detailed art direction to our photography partner, Mike Goldwater to capture a bank of imagery – that could be re-used across digital and print formats over time.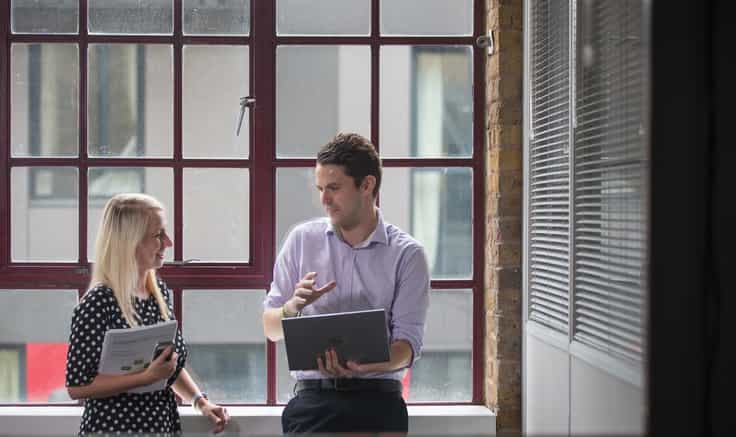 04
Web design and development
Oyster IMS offers a wide range of services, so clarity of information on the website was key – to enable users to quickly reach their area of interest.
Working with Oyster IMS, we created a design that clearly signposts users to different products using filter functionality and colour-theming to aid navigation.
During development, we had to ensure complex information worked equally well across all devices. We paid close attention to design details to deliver a truly responsive design. For example, clever coding was required to ensure the arrows on the Meet the Team intuitively change direction to suit different screen sizes.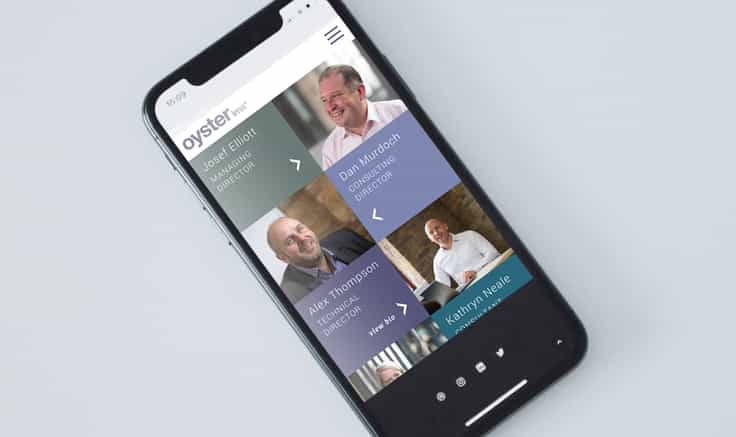 To ensure the Oyster IMS team could confidently manage and develop content in the future, we tailored the WordPress Content Management System to suit their exact needs. Our WordPress training provided plenty of support for the team as they got to grips with their new website. We have also forged a long-term partnership, and we continue optimise site performance, through ongoing technical maintenance. As a full-service agency, extending a cohesive brand across digital and print is one of our strengths.
---
Date Completed // September 2018
---