# brand identity and development
Newall Brand Consulting
Combining strategy with creativity: building a strong, effective and consistent brand identity
Scott Newall is a brand consultant, based in London, who helps business founders, MDs and CEOs with strategy and brand development.
Scott approached us to create a distinct logo design and wider brand identity for his consultancy business – Newall Brand Consulting. A key objective was brand consistency to build customer awareness and deliver a maximum impact on his target audience.
02
Brand identity and development
We always like to begin every project by gaining an in-depth insight into a client's business –their mission, values, personality, unique positioning, etc – and the market they are competing in. Your brand identity needs to define and position your business, show your customers who you are and what they can expect from you. It needs to be unique, striking, and to make a strong impression in your field. It is important to us to have a really clear understanding of all these aspects of your business before we begin the creative process.
With the initial research phase completed for Newall Brand Consulting, we worked in collaboration with Scott to develop a bold design and build a brand identity, that would help him take his business to the next level.
We wanted to create a visual identity that would convey the professional yet personal nature of Scott's business, and make a powerful, positive impression on how people feel about it. The design elements also needed to be easy to apply across a range of marketing channels to help achieve brand consistency, including Linkedin, Instagram, and a selection of promotional, branded merchandise (baseball caps, drink bottles and mobile phone cases).
Scott was already using a monochrome theme for his Linkedin page and was keen that we used this as a blueprint for his new brand identity.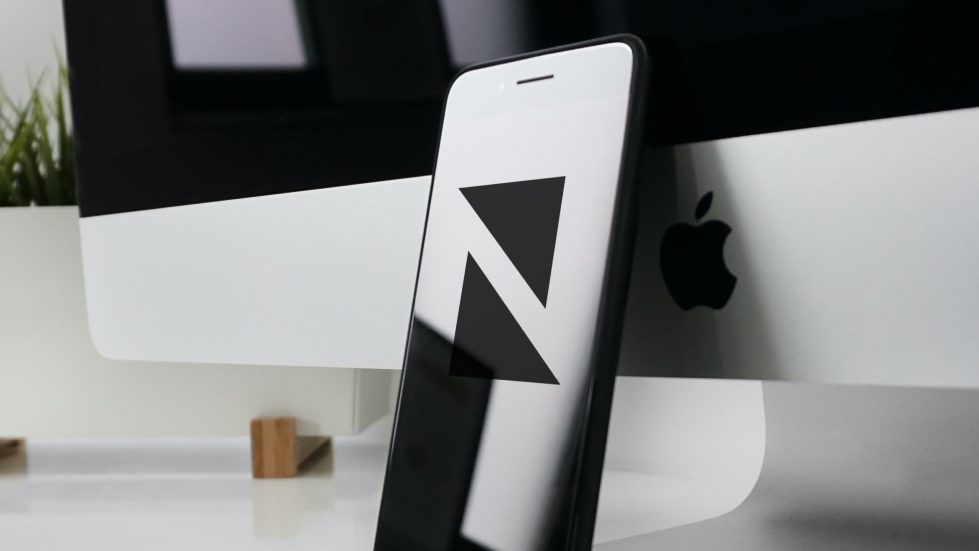 What our client said
Union 10 Design is everything a full-service design agency should be. Creative, highly skilled and determined to exceed client expectations. I chose to work with Union 10 Design after receiving a recommendation from someone I trust. I was not disappointed. Union 10 were an absolute pleasure to work with. Highly recommend.
Scott Newall
As a logo is the cornerstone of any brand identity, we started there, producing three initial design concepts. Sticking with the black and white colour palette, we added sans serif fonts and straight-edged shapes – which work together to create a clean, sleek and modern feel.
The logo itself is made from the negative space of the letter 'N' from 'Newall'. It creates a modern, minimalist look, and provides an instantly-recognisable core brand identity. The high contrast between the black and white creates elegant, clean lines and an impactful interplay of light and dark.
The black conveys authority, strength, professionalism and a solid reliability. The white expresses positivity, clarity, openness and creative thought. It's a winning combination that delivers powerful, subliminal messaging.
When developing a logo design it is always important that we consider every potential use – and future application – to ensure your logo is a consistent visual identity, compatible across all channels. In this case, we were able to deliver the logo in multiple formats, so that Scott always has the logo version he needs for his different digital marketing channels.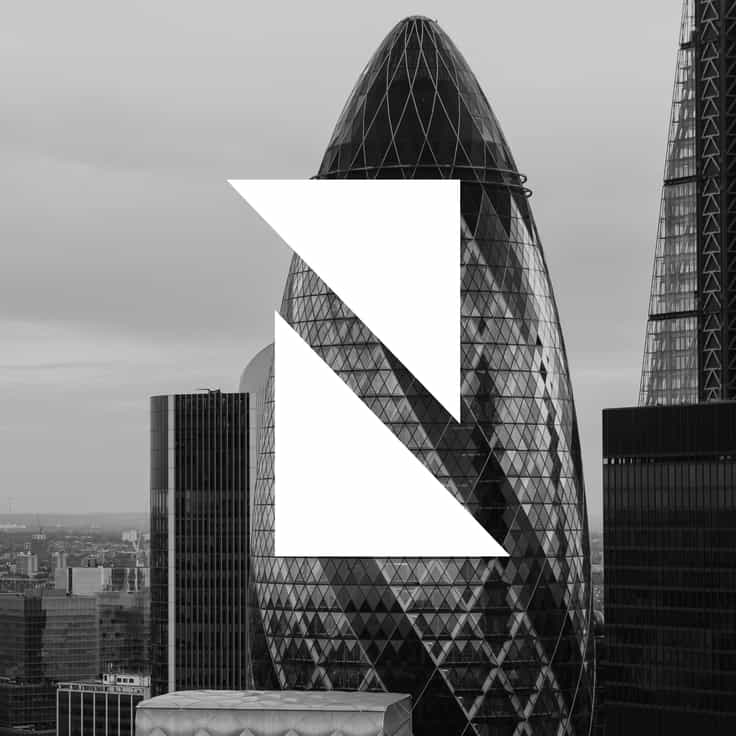 One of our goals in brand identity and development is to build a strong persoanlity for any client, is to make sure that the brand can be extended to build their business in the future.
With the building blocks of the design in place, we were able to develop Newall Brand Consulting's brand identity into tangible design assets to establish a strong, coherent and lasting impression across all current channels – and any new products or services in the future.
As well as supplying a suite of file types of the logo and banners, branded PowerPoint presentation slides and templates for creating posts on Linkedin and Instagram, we also provided mockups for forthcoming merchandise, featuring the logo, including baseball caps, drink bottles and mobile phone cases.
Together, these assets guarantee that Scott can implement all the brand design elements consistently across his existing digital channels and utilize them for any future innovations.
05
Business brand guidelines
To complete this project, we produced a set of clear brand guidelines for Newall Brand Consulting, to ensure consistent use of the brand – and also to allow for building brand recognition in the future. These included colour palette, typography, logo design, brand tone and usage instructions.
We understand that when a brand's identity is cohesive, it increases the brand's perceived value and it is nearly impossible to keep a brand's identity consistent without clear guidelines.
Consistency allows our client's brand to appear professional and reliable. By implementing our brand guidelines, it is easier for them to continue to maintain the quality and integrity of their brand's image.
We've worked with a wide range of clients over the years, on brand identity and rebranding projects – from small start-ups to well-established big brand names. Take a look at some of projects and contact us if you'd like to find out more about how our branding services can benefit your business.
---
Date Completed // October 2020
---