Blue otter wines
Shopping around: the right brand identity for an indie retailer
Independent retailer, Blue Otter Wines specialise in fine and rare wines, as well as selling spirits and craft beers from their shop in Hitchin, Hertfordshire.
We created shop branding to define and reposition the Blue Otter brand, across all their key customer contact points.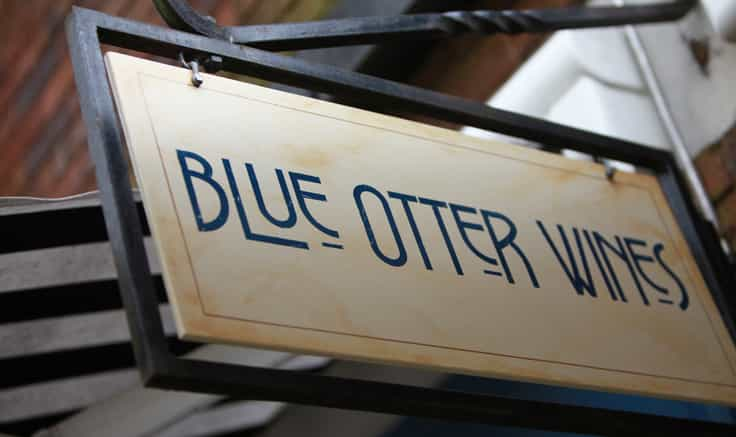 We began by rebranding Blue Otter Wines, to create a new identity that reflected their high-end products and specialist expertise.
This new brand identity had to represent quality to appeal to the rare and fine wine customers, as well as the expert advice Blue Otter Wines can offer across their wider range of products.
For the logo design we opted for a vintage, classic look – that's quintessentially English. We selected a font that emulates the Art Nouveau style of the American Horror Story typography – a look that our client was particularly keen on.
As part of the rebranding process, we also documented clear brand guidelines, to ensure the Blue Otter Wine brand would evolve consistently in the future.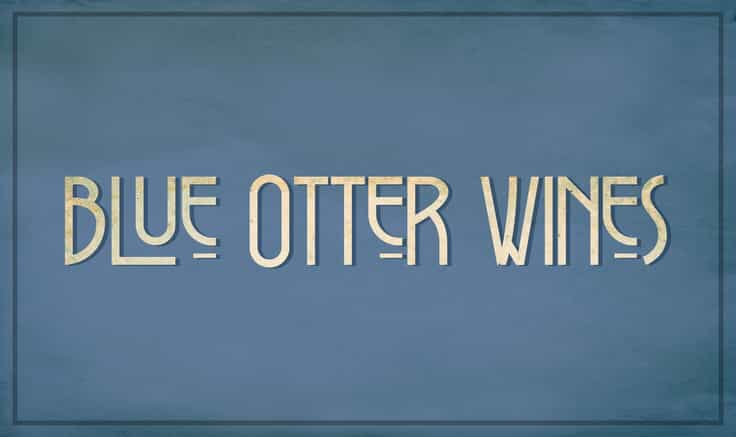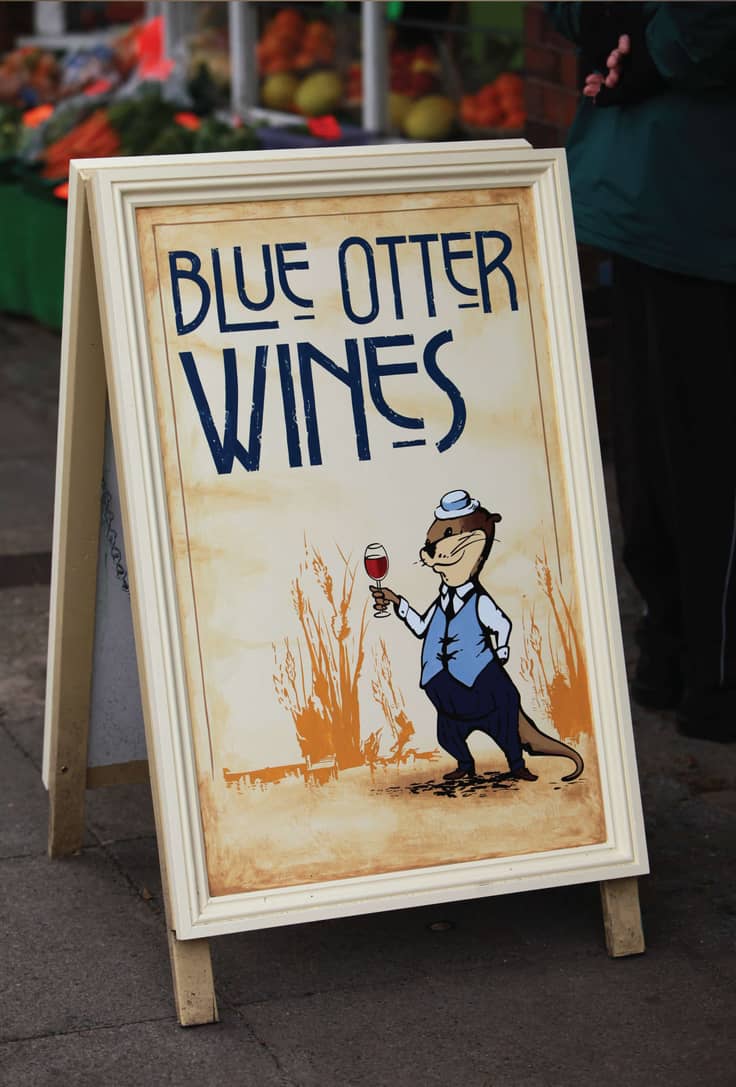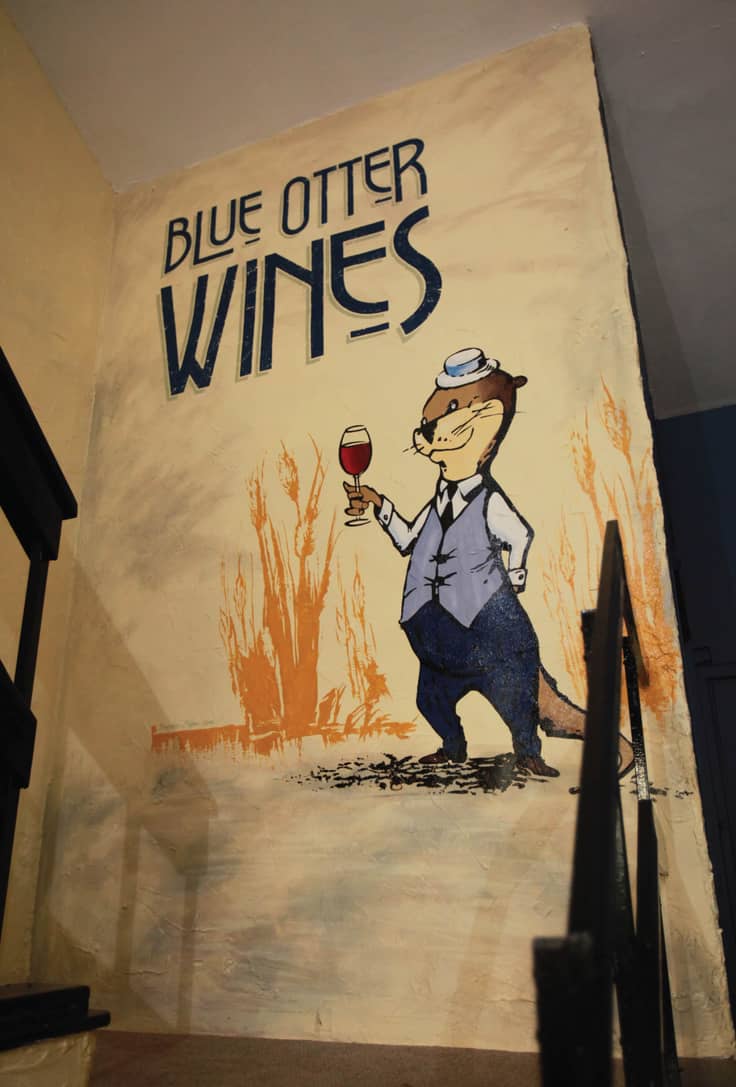 Taking inspiration from the classic tale: The Wind in the Willows and its beautiful drawings by E.H. Shepard, we illustrated a 'Blue Otter' character. Our illustration became central to the new brand – giving it real depth and bringing the concept to life.
Using this new brand identity, we transformed the shop branding to create a stand-out high street presence. Working with our client and a professional signwriter both the front and interior of the shop were redesigned. Key elements included new signage and a mural depicting our 'Blue Otter' character illustration.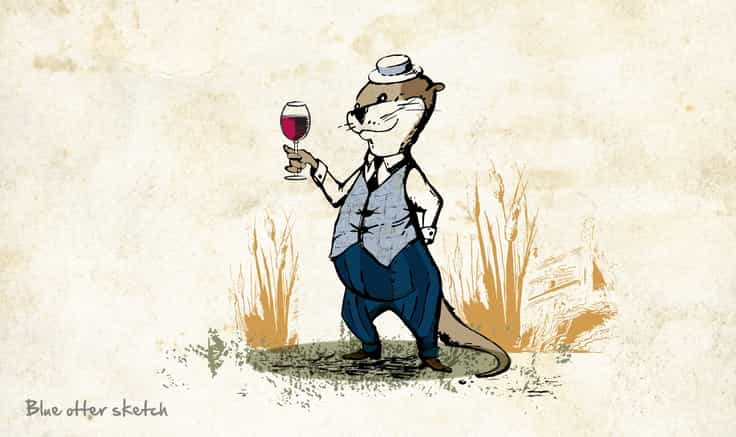 04
Web design and development
To extend the new branding, we created a simple responsive web design for Blue Otter, which reflects the bespoke vintage feel we had created in the shop.
As always, we built the website in WordPress, to provide our client with a user-friendly Content Management System that is simple to manage over time, plus a site that's streamlined for speed and performance.
Our work to transform the high street presence of Blue Otter Wines increased footfall in the shop overnight.
Building on this success and the launch of the website, we expanded the brand across social media and created brochures and business stationery to enhance face-to-face promotion activities.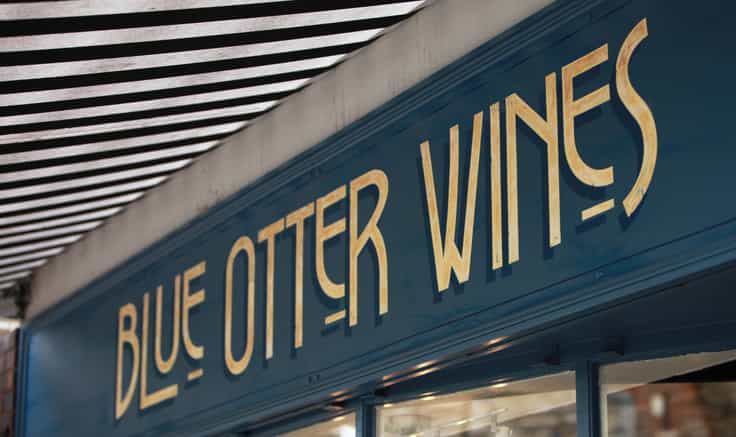 We love working with independent retailers – for us, it's really rewarding to see great design creating a positive impact on their business.
Take a look at our work with Rosa's Thai Café – an independent restaurant brand that's bringing delicious food to a growing number of high streets across London.
---
Date Completed // August 2015
---