# WordPress e-Commerce Design
Wolf and Mermaid
Sustainable e-Commerce: selling ethical products online
Wolf and Mermaid design and produce beautiful, vibrant yoga products – driven by a desire to create ethical products that celebrate and protect our increasingly fragile planet.
We developed an intuitive, flexible WordPress e-Commerce website to showcase their products and simplify online selling.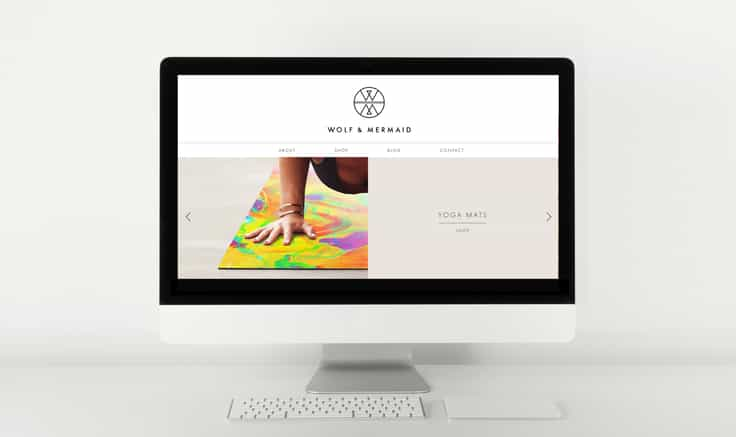 Wolf and Mermaid has a great brand story. The company is founded on the vision of a land-based Wolf uniting with a sea-dwelling Mermaid, to protect and heal the planet. As witnesses of human destruction on Earth, Wolf and Mermaid combine opposing strengths to effect change. Land meets sea; dark meets light; strong meets soft; action meets calm.
Our logo design had to reflect this story. Using icons to represent the initials W and M – we created a logo that uses a mirror image to evoke the balancing of two opposing forces coming together.
As always, we considered every potential use of the logo design. In this case, we had to ensure the design could be screen-printed on to a variety of different products.
We developed a simple wider brand identity, using a black and white palette with clean, minimalist fonts. This echoes the purity of this ethical business, as well as allowing the vibrant product designs to really shine.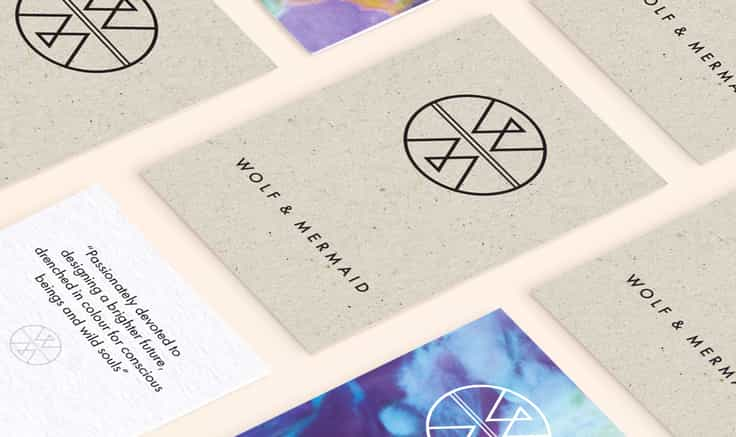 In line with our brand concept, we developed a WordPress e-Commerce website with a minimalist look and feel. Our simplistic design allows users to immediately engage with the beautiful, vibrant product range.
The purchasing process is simple to navigate and seamlessly takes the user from product selection, through to check-out.
Our aim was to deliver a sustainable e-Commerce solution, that had the flexibility to evolve and expand in the future.
We built the website using WordPress, therefore WooCommerce was the obvious choice for an easy-to-manage, robust e-Commerce tool.
We tailored the shop functionality to meet the exact needs of Wolf and Mermaid, and WooCommerce provides plenty of scope to add cost-effective extensions in the future.
For users, the checkout process is intuitive and secure – with options to pay using PayPal or Stripe a trusted online payment platform.
We also ensured Wolf and Mermaid could easily build customer databases and mailing lists, to support their future marketing plans.
Following our initial WordPress training the Wolf and Mermaid team are now confidently managing their e-Commerce shop and online content independently.