Aspall
Refreshingly different: an iconic identity for a brand steeped in history
Aspall is a leading UK cyder producer, located in the heart of rural Suffolk. Founded in 1728, the company now produces a wide range of world-class apple juice, cyders and cyder vinegars.
We completed a range of projects with Aspall, including brand design to re-fresh their identity. Our iconic logo design continues to be an integral part of their brand DNA.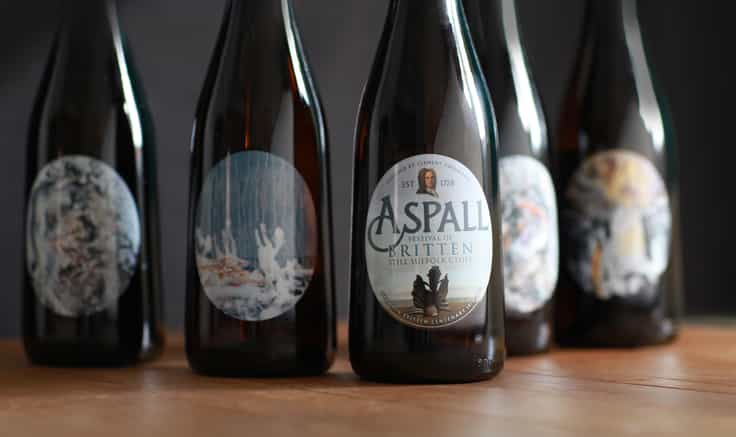 02
Creating a classic brand
Our challenge was to create a fresh identity to convey the traditional roots of the Aspall brand, in a way would connect with consumers.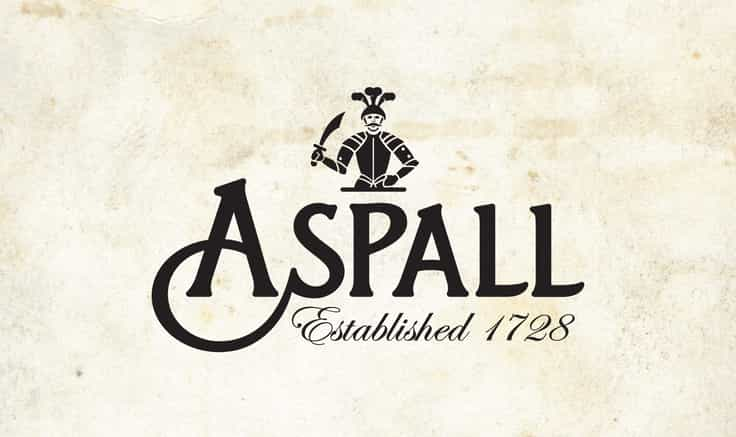 03
A brand steeped in history
Established by Clement Chevallier in 1728, Aspall has a fascinating history which sits at the core of their brand. Eight generations on, the company is still run by the Chevallier family who continue to live and work in Clement's original orchards, set in Aspall Hall in Suffolk.
Working closely with the Chevallier family, we created a logo design, by combining three key elements.
1. A knight icon representing a Chevallier ancestor who fought in the Crusades, returning with a Saracen sword.
2. A bold, artisan-style font for 'Aspall' – acknowledging Chevallier's craft across the centuries and to achieve impact on the shelf.
3. An 'established in 1728' strapline reinforcing the brand's longevity.
Our logo design provided an instantly-recognisable core identity. Whilst working with Aspall, we completed a wide variety of projects to expand their branding identity into satellite brands within their product range.
Our experience in brand design spans from start-up companies, through to large, established brands like Aspall. Take a peek at our work with McMullen for a further example of our branding work in the food and beverage sector.
---
Date Completed // 1990 — 2000
---