# Creative one page website template.
Lao Café
Good things in small packages: a bespoke one-page WordPress website
Lao Café started life as a pop-up restaurant in 2015. Co-founder Saiphin Moore aspired to bring the tastes of Luang Prabang to London.
Today, Lao Café has a permanent place in Covent Garden and is growing rapidly. They needed a simple, cost-effective one page website template to reach and inform their expanding customer base.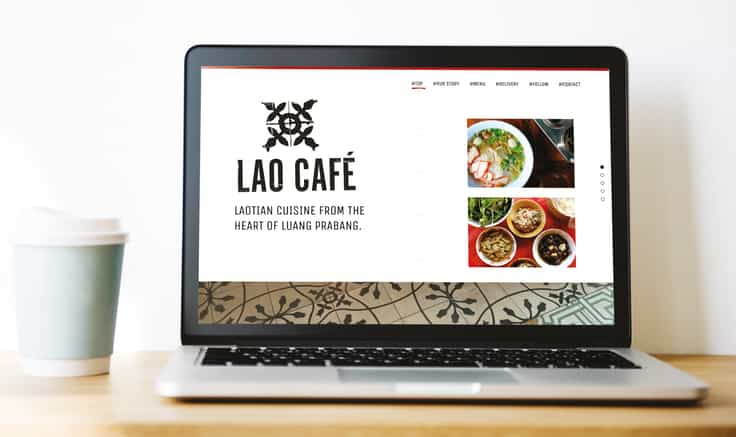 Working with the Lao team, we gained insight into the cultural history behind their delicious food (we particularly enjoyed sampling their work!).
Using our experience in restaurant branding we evolved a brand identity inspired by a tile design from Luang Prabang. We combined this traditional motif with a stark, sans-serif font and a distressed texture effect to create a nostalgic, vintage feel.
As with all branding projects, we provided a set of clear brand guidelines to help the Lao team achieve brand consistency in the future.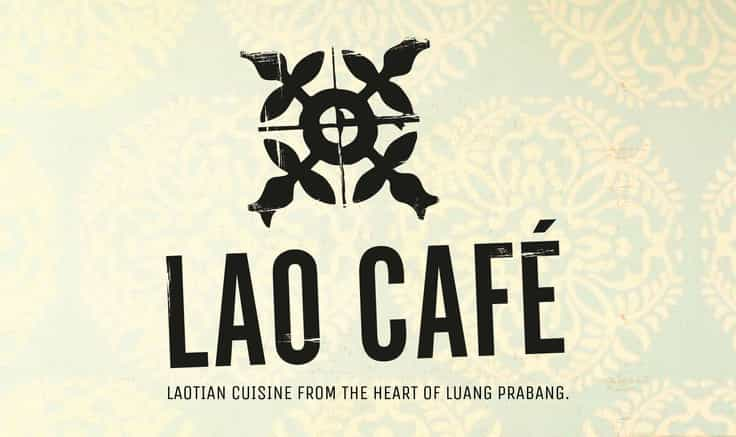 What our client said
Fantastic service! Our customers are loving our new website. Excellent job.
Punky Patra-Yanan // Lao Cafe
A one page website design in WordPress offered the perfect solution for Lao Café. With a short timescale and limited budget, a one page design offered enough scope to include all the key information they felt customers might need.
One-page sites work well in the restaurant industry and this follows a growing general trend. Our design for Lao Café shows at-a-glance information on: food, menus, history, location, delivery and where to find them. Everything a busy, up-coming restaurant needs!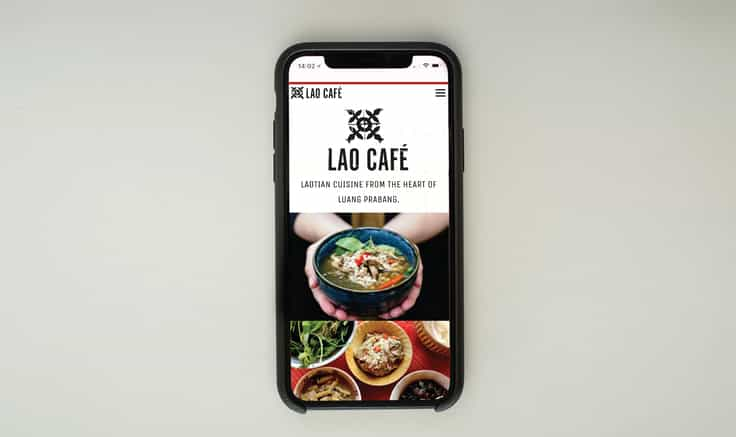 With a relatively straightforward brief – we kept development time to a minimum. As always, we built the site to be fully-responsive, to ensure it works seamlessly across desktop, mobile and tablet platforms.
We focused on developments that would save the Lao team both time and money in the future. This included an editable menu system, that makes updating online menus quick and easy. The WordPress CMS was also tailored to meet the specific needs of the project – providing a streamlined system, that's very user-friendly.
Once the site was ready to launch, we delivered WordPress training to the Lao team. We also provide regular support & maintenance services to ensure the website continues to perform well.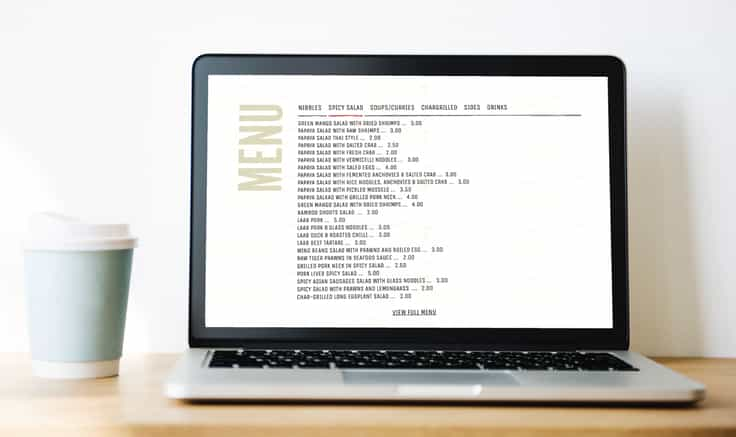 Finally, we extended and applied the fresh Lao Café branding to their Instagram account – their main social marketing channel.
With plenty of mouth-watering dishes, recipes and innovations to share with their followers – we wanted to ensure their social media branding was on point, to create a consistent digital presence.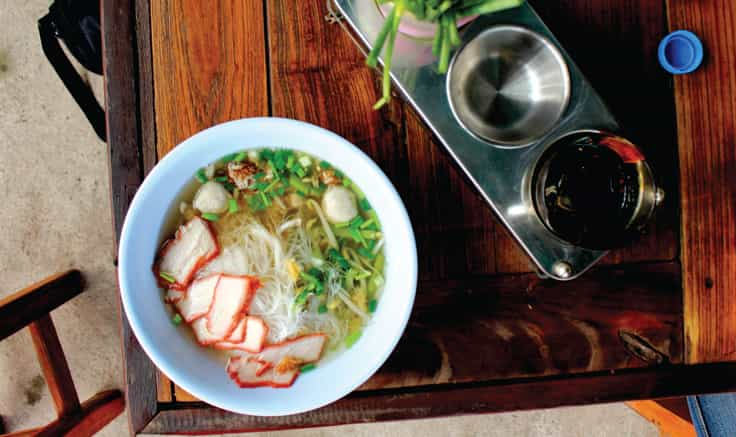 This one page website design is just one example of how we work with our clients to create work that is tailored to their exact budget and business needs. From smaller start-ups like Lao Café, through to established brands like Baroosh, Aspall, McMullen and The Doctor's Kitchen – we've worked extensively in the food and beverage sector on brand, digital and print projects of every shape and size.
---
Date Completed // August 2016
---